Pikes Peak Habitat for Humanity might not be a conventional retailer, but it's joined the lineup of stores, restaurants, hotels and other businesses on Colorado Springs' fast-growing northeast side.
The nonprofit, which has helped provide housing for nearly 200 local families over 35 years,  opened its second ReStore home improvement store this month at 6250 Tutt Blvd., southeast of Powers and Dublin boulevards.
A grand opening and ribbon-cutting for the store, to be attended by Colorado Springs Mayor John Suthers, will begin at 9:30 a.m. Saturday. The store's regular hours will be 10 a.m. to 6 p.m. Mondays through Saturdays.
Habitat's ReStores operate as home improvement outlets and resale centers; they sell donated furniture, home accessories, building materials, appliances, light fixtures, housewares, tile and paint, among other products.

More apartments eyed along busy North Powers in Colorado Springs
Items are sold at deep discounts and Habitat uses revenues generated by its ReStores to help families build, rehabilitate and repair homes.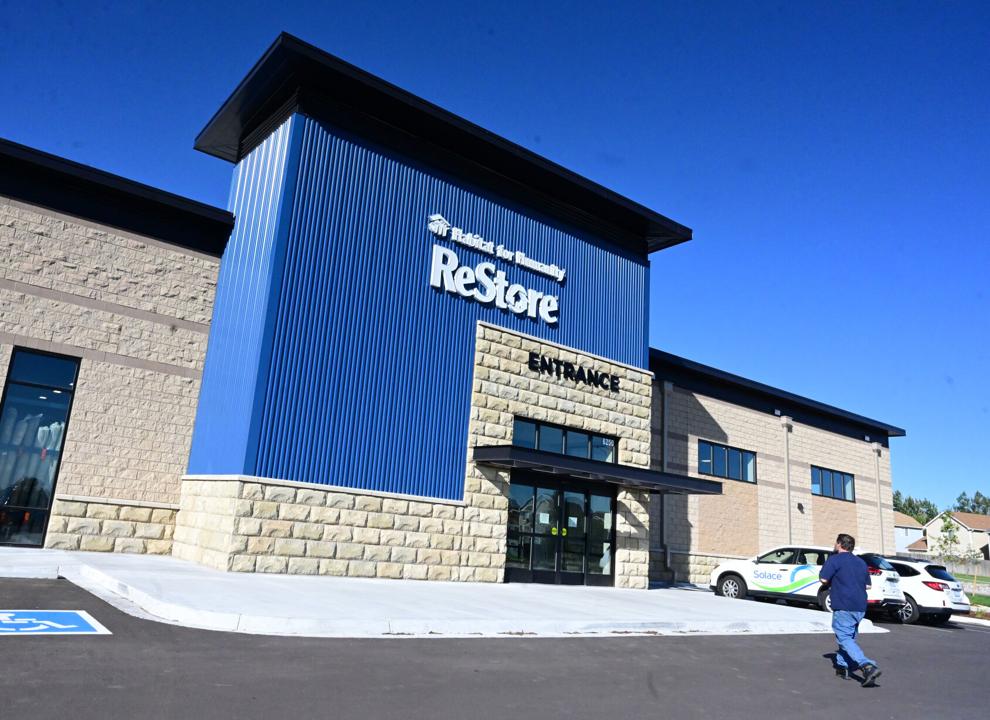 Pikes Peak Habitat for Humanity has been an affiliate of Habitat for Humanity International since 1986; during that time, it's assisted 193 families in El Paso County with their homes.  Internationally, Habitat has more than 1,000 ReStores in seven countries; in 2020, they raised more than $76 million to help support the nonprofit's mission, according to Habitat.
In Colorado Springs, the northeast-side ReStore, which occupies a 22,500-square-foot, newly constructed building, will be Habitat's second retail outlet.
Its first ReStore opened in 2004 at 411 S. Wahsatch Ave. on downtown's south edge, with 34,000 square feet of interior space and a 4,000-square-foot yard for outdoor sales, said Jeff White, chief retail officer for Pikes Peak Habitat for Humanity.
Beyond generating revenue for Habitat's housing efforts, the ReStore concept provides other benefits, White said.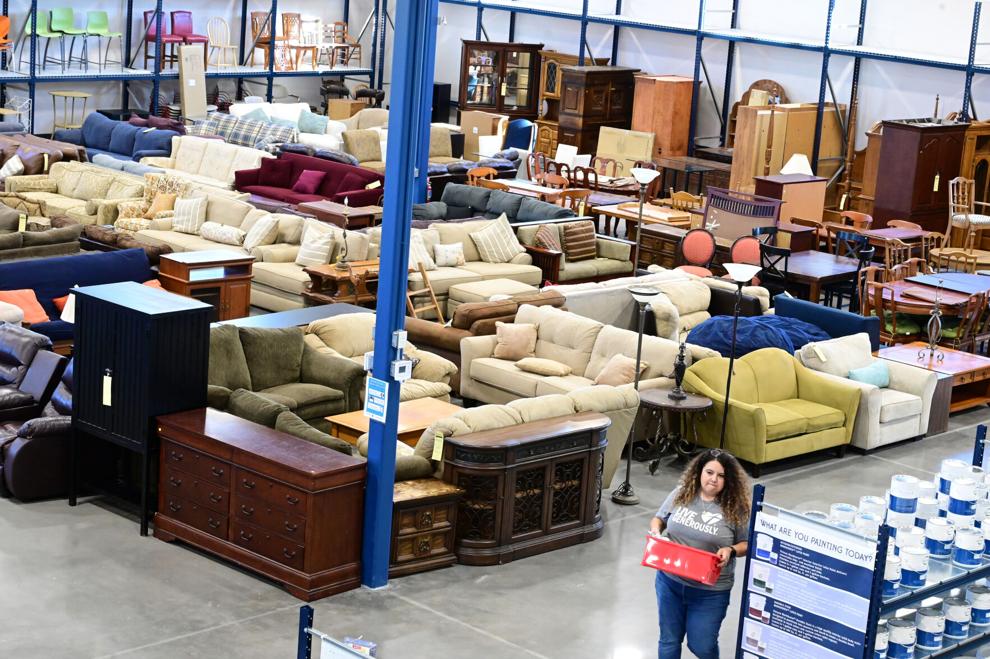 In the last year, Habitat estimates about 1,500 tons of materials that were donated and sold were kept out of landfills, he said. ReStore also recycles porcelain (used to create road base for the city) and metal, which generate additional revenue for housing projects.
In 2018, ReStore became a state-certified paint recycling collection center as part of PaintCare, a nonprofit that provides paint recycling services. The new ReStore also will serve as a paint drop-off site through PaintCare.

American Furniture Warehouse revives plan for Colorado Springs expansion
Habitat officials conducted a market study a few years ago to identify a second ReStore location that would appeal to customers for shopping needs and where donors would want to drop off items.
The location on Tutt is just east of Powers, whose shopping centers, groceries, big-box stores, restaurants and other uses make it one of the city's most popular retail destinations and draw thousands of motorists daily.  
Habitat also sought a location near established neighborhoods, White said. The new ReStore is a short drive from thousands of homes constructed over the last 30 years in residential areas on the east and west sides of Powers.  
"Those are the places that are remodeling their homes or updating their homes," White said. "They're the prime target for us because they're going to be looking for things to fix up their house with or they're going to be donating products to us" 
At the same time, the ReStore isn't too far from newer neighborhoods to the north and east, said Jay Carlson, a member of Habitat's board of directors. He's also managing broker and a principal with Springs brokerage Front Range Commercial, which helped the nonprofit purchase the new ReStore site.
In new areas, homebuyers might decorate their recently built houses with new purchases and therefore will have older items to donate, Carlson said.
"You want to be not too far away from the new stuff, as well, because those folks usually are getting rid of old furniture and items from their homes when they're moving into their new place," Carlson said. "This location really, really fit all those bills."
Pikes Peak Habitat for Humanity paid $1 million in August 2020 to purchase the 2-acre site on Tutt, El Paso County land records show.
That price represented a discount, Carlson said; the property had been owned by Powers Dublin Development Co., headed by Colorado Springs businessman and philanthropist Phil Lane.
"They certainly took less than they were asking for," Carlson said. "They tried to work with us to make it work. And they identified it as a use they'd like to see."