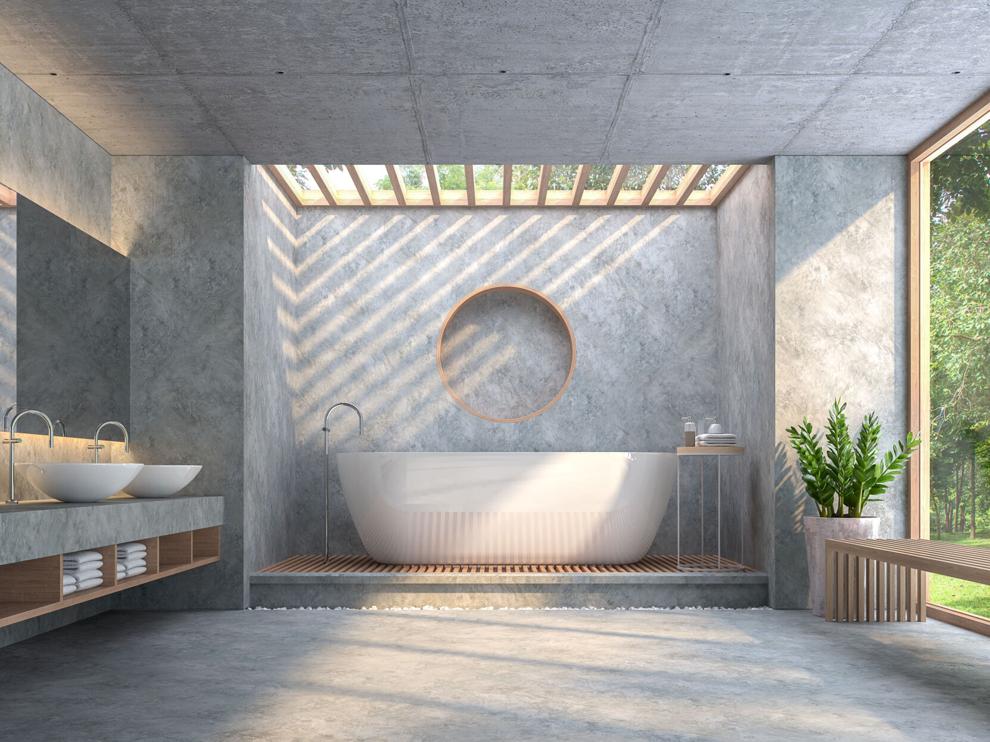 In February 2021, Dominic Chu of CNBC interviewed Bill Darcy, CEO of the National Kitchen and Bath Association (NKBA). Chu asked, "Will 2021 be as strong as 2020?" This question was about home remodeling and home improvements.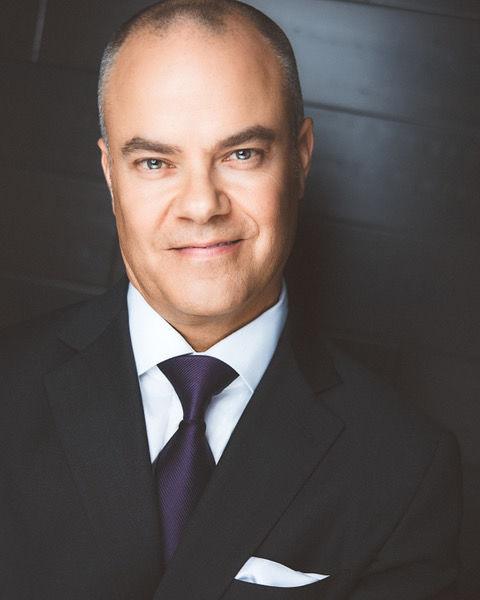 Darcy said, "We had strong fundamentals going into COVID-19 and you have things like the average age of a home at 40 years old. They need repair and replacement. Mortgage rates remain low and it drives housing demand and kitchen and bath remodeling."
In 2020, homeowners were staying home due to the pandemic. We didn't go on vacations, dine out, go to the movies and all the other things that make up our day-to-day and weekend living. We didn't drive as much, so savings in terms of travel and maintenance to our vehicles were reduced.
According to a Business Insider article, "Americans have saved $1.6 trillion since the pandemic started." Those who didn't lose a job or experience pay cuts built up their savings substantially. Experts predict these savings may result in a 4.6 percent growth for the US GDP. "If Americans spend all the money they saved in the past year (2020), that could jump to 9%, whereas if they don't the GDP forecast could drop to 2.2%," according to a Bloomberg report, and "many economists are predicting that lockdown lifting will see the biggest boom in a generation. . ."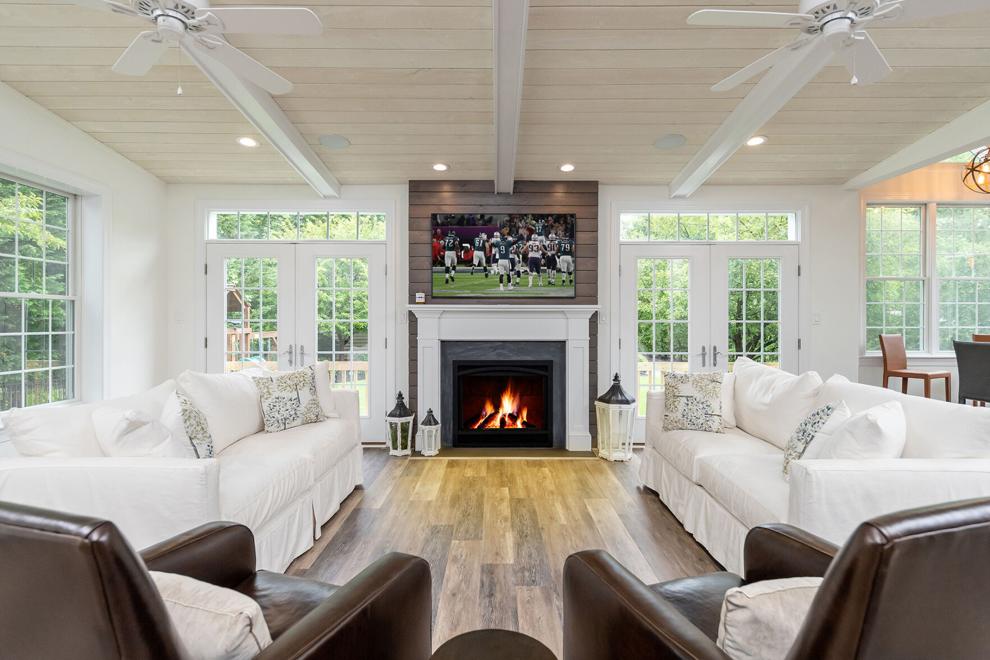 Being inside most of the time over the past 15 months or so caused many homeowners to look at those improvements and renovations they had on their list to get to "someday."
Someday arrived. Houzz reported in August 2020 that there was a 58 percent increase in home improvement projects. Outdoor spaces were high on homeowners' lists—that renovation saw the largest spike, with internet searches for pool and spa professionals up three times more than in 2019.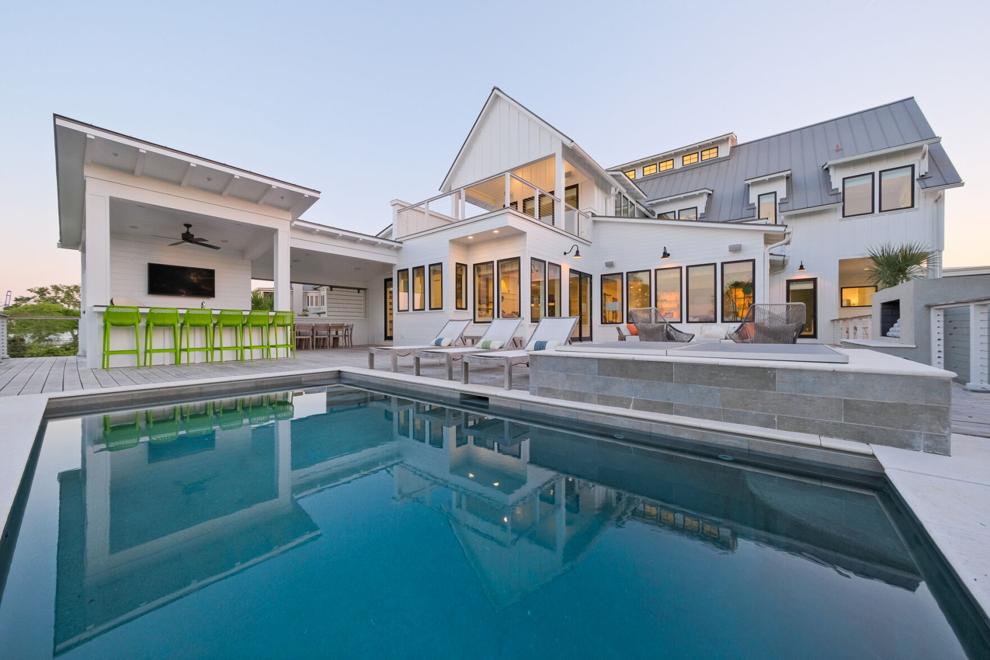 With home prices rising, homeowners also have more home equity. Savings plus bigger pools of equity equals using that to improve what we all came to know as our safe space. More than ever, home sweet home, is a haven. And that haven is adapting to our needs with home offices and home-schooling, and outdoor places—modest and over-the-top—that create a much-needed peaceful space to unwind.
"People are spending more time in their 'sanctuary,'" Darcy said. "You want to make them better."
Darcy predicts a 16 percent growth in 2021 for home improvements, with kitchen and bath spending at $158.6 billion for 2021.
DIY downturn expected, but professional remodeling up
A series of surveys reported by the Joint Center for Housing Studies (JCHS) of Harvard University found that the results of the pandemic was unusual (for seeing more money being spent on home improvements), because the "typical pattern of discretionary home improvement spending" tends to trend downward during economic downturns. The surveys were conducted by The Farnsworth Group and the Home Improvement Research Institute (HIRI).
But, 2020 saw 60 percent of homeowners doing DIY home maintenance, repairs and remodeling and by June 2020, that number jumped to 80 percent according to JCHS's findings.
The reason?
· People had more spare time (84 percent)
· People were home more often (81 percent)
· DIY saved them money (34 percent)
· Homeowners didn't want contractors in their home (21 percent)
The surveys revealed DIY projects are unlikely to continue in the long-term. With vaccinations and businesses opening up, homeowners are looking more to hiring contractors to do renovations and remodeling. Their research determined "that owners 65 or older spend, on average, only 12 percent of their home improvement dollars on DIY projects," while younger homeowners (under 35) spend nearly a third.
An October 2020 NerdWallet report found that many homeowners did their own work in order to make improvements before putting them on the market for sale. DIY projects make up about 17 percent of home improvement spending, they found. Sixty-three percent want to hire professionals for larger or more complex improvements.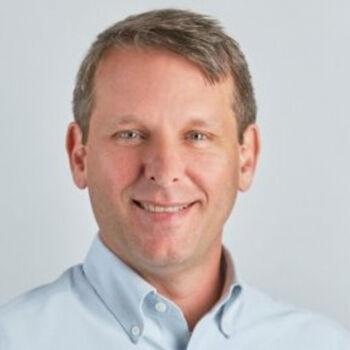 NerdWallet's home and mortgage expert Holden Lewis was quoted in the article, saying that: "Stay-at-home orders gave people time to watch HGTV and YouTube, where home repairs and renovations look doable. That might have led homeowners to tackle projects that they ordinarily would leave to experts."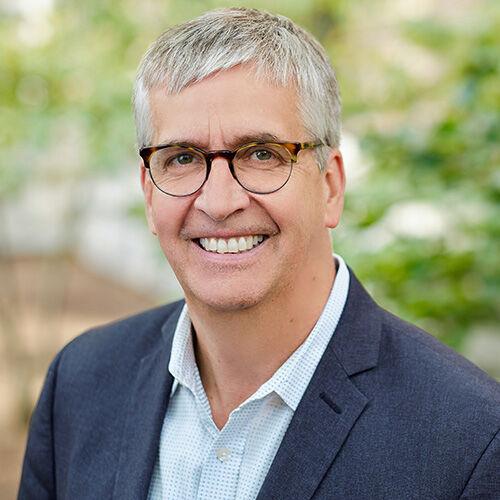 In JCHS' January 2021 report, "Home Remodeling Set for Stronger Growth in 2021, Chris Herbert, Managing Director of JCHS said: "The remodeling market continues to benefit from a strong housing market—including accelerating growth in homebuilding, sales, and home equity. In addition to routine replacement and repair projects, homeowners are likely to pursue more and larger discretionary home improvements this year as the broader economy recovers."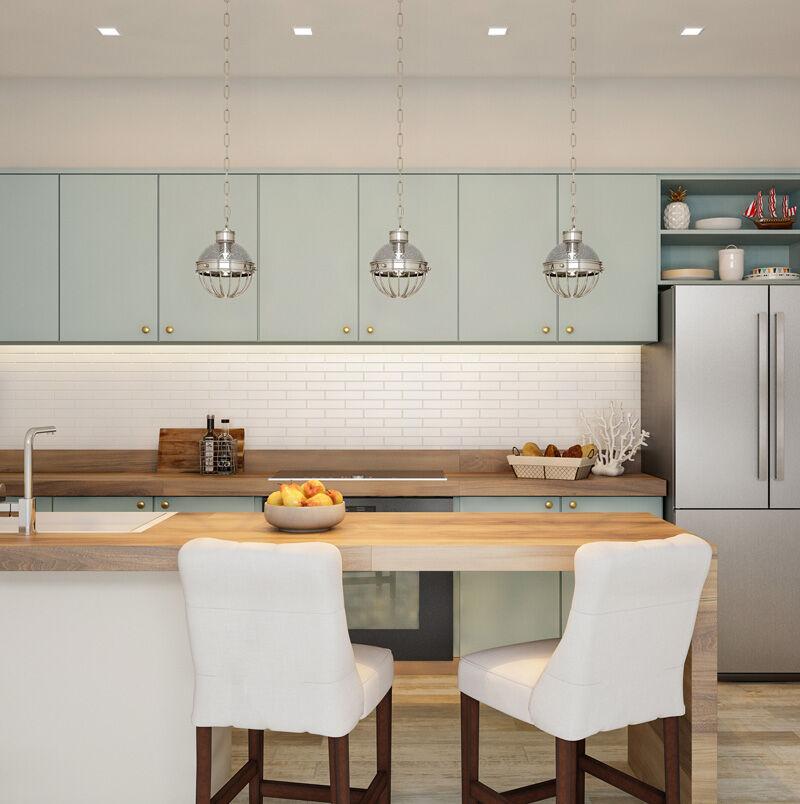 It's no surprise that professional remodeling is recovering from the pandemic-induced drop because of the factors mentioned. The outlook for it is positive, given the migration of city dwellers buying homes in more residential and suburban areas as well. These buyers will most likely make improvements to older homes they purchase or modify new construction to better suit their lifestyles.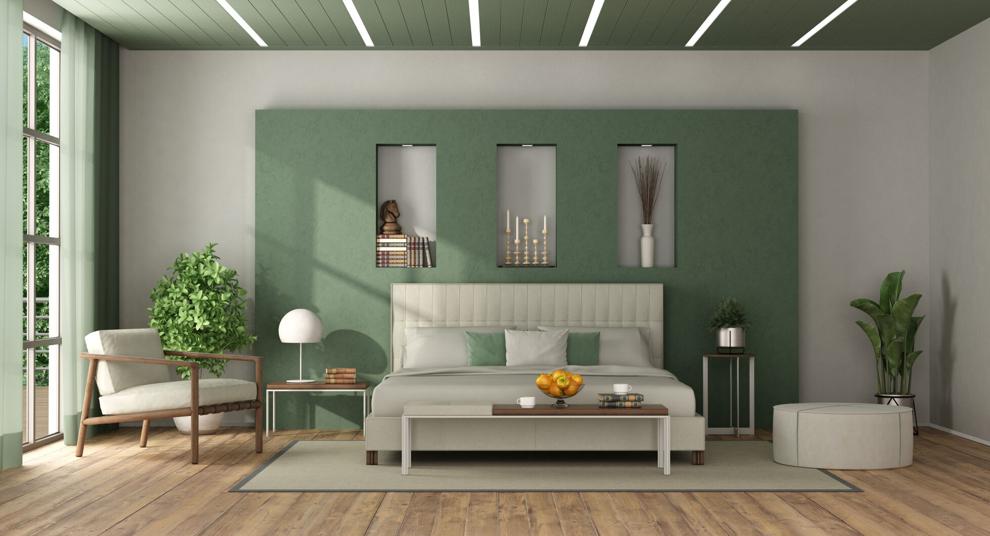 According to JCHS's 2021 "Improving America's Housing," report, "Pandemic-induced changes in housing and lifestyle decisions, as well as longer-term evolution of real estate markets, point to strong growth in home improvement spending."
As many industries are realizing, post-pandemic, pent-up demand is likely to spur positive growth. The study cites government forbearance programs helping to offset what could have resulted in a "widespread foreclosure crisis."
The best bang for your buck
The 2021 "Cost vs Value Report" found that a 16 x 20-foot wood addition increases the resale value of a home by $11,038. Its costlier counterpart, a composite deck gives a homeowner a 63.2 percent return on investment.
Lowcountry homeowners love their outdoor spaces. With these types of additions and improvements being on the list as generating a good return on investment, expect a big demand in the coming months.
A garage door replacement increases resale value $3,663, with a cost recoup of 93.8 percent. The priciest home project is an upscale primary suite addition, with a national average job cost of $320,976, a resale value of $152,996 and a 47.7 percent cost recoup.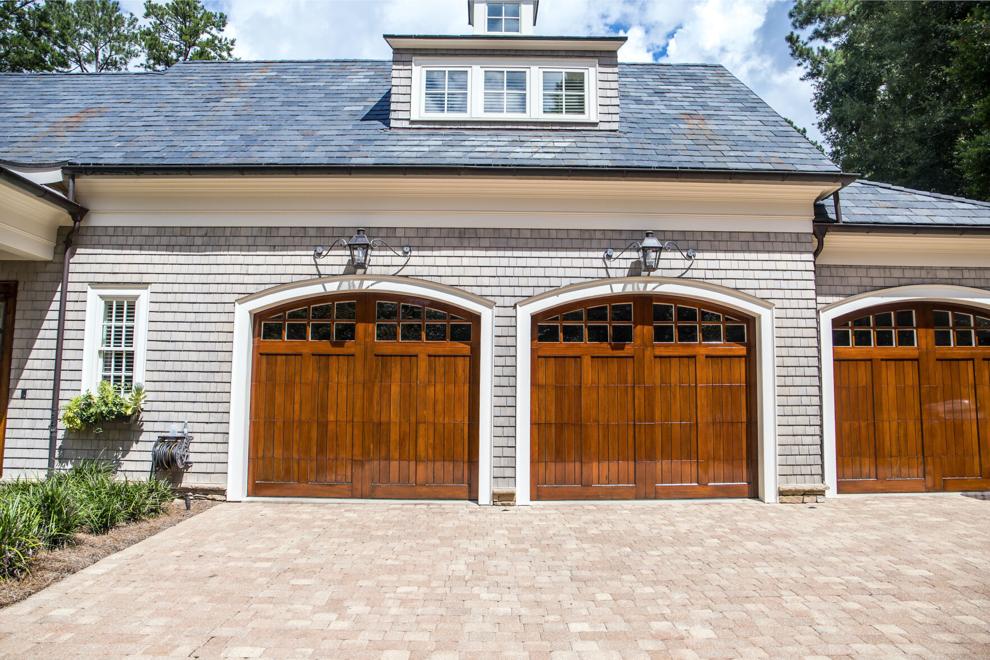 Look for industry professionals in both real estate and contracting/home improvement to be busy in 2021, with a predicted steady increase. "… the uptick in residential mobility, shifts in household composition, and the focus on home centered activities…" will undoubtedly affect the remodeling industry. If these trends last, as the JCHS's 2021 report cites, "… demand for remodeling projects could be even stronger than currently anticipated."
NKBA's Bill Darcy agrees. "Contractors are going to be allowed in peoples' home more than ever in 2021. If you look at 2020, people were reluctant to have people in their homes. If you look at the vaccines and all the positive indicators coming, homeowners will be even more confident to have people in their homes this year."
***
By the numbers – DIY
· Homeowners spent $522 billion on home improvements from 2017 to 2019, up $72 billion compared to previous two-year level.
· About 3 in 5 homeowners (61 percent) took on home improvement projects during the pandemic (since March 2020) and more than half said they would not allow contractors in their home due to safety concerns about COVID-19.
· Eighty percent of homeowners stuck to a budget that they set aside for projects and 75 percent had money set aside.
Source: NerdWallet
***
Top 10 home improvements during pandemic
1. Interior painting – 34%
2. Bathroom renovations – 30.9 %
3. Flooring – 25.8%
4. Landscaping – 24%
5. Kitchen renovations – 22.6%
6. Exterior painting – 19.2%
7. Smart home devices – 19.2%
8. Roofing – 16.3%
9. Fencing – 16.1%
10. Deck or Porch – 14%
Source: MoneyTalksNews/HomeAdvisor poll of 5,000 Americans
***
2021 Top 10 best home improvements (project/average cost/ROI)
1. Garage door replacement/$3,907/93.8%
2. Manufactured stone veneer/$10,386/92.1%
3. Minor kitchen remodel/$27,214/72.2%
4. Fiber cement siding replacement/$19,626/69.4%
5. Vinyl window replacement/$19,385/68.6%
6. Vinyl siding replacement/$16,576/68.3%
7. Wood window replacement/$23,219/67.4%
8. Wood deck addition/$16,766/65.8%
9. Steel entry door/$2,082/65.0%
10. Composite deck addition/$22,426/63.2%
Source: MoneyTalksNews and Remodeling Magazine
***
Remodeling trends for 2021
· Guest bedroom conversion to home office or home gym
· Indoor bowling lanes, home theaters, full bars and climbing walls
· Multigenerational housing – two primary suites, two kitchens or an accessory dwelling unit
· Greener homes (better insulation, upgraded HVAC, solar power, rainwater harvesting)
· Spa bathrooms
Source: MillionAcres